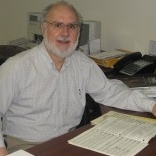 Robert Campbelle, Music Director — Traditional Service
work: 276-669-3157
home: 276-623-3050
Email: robertcampbelle@gmail.com
Robert Campbelle grew up in Columbia, SC and became active in his church and in music at an early age. Following completion of his undergraduate degree in music theory at Furman University in Greenville, SC; he served 5 years in the U.S. Army, first as a performer with the U.S. Military Academy Band at West Point and then as a teacher for the Advanced Band Leader courses at the Armed Forces School of Music in Norfolk, VA. After the Army, he received the Master of Arts degree in music theory & education from Columbia University-New York, followed by extensive doctoral study at Indiana University-Bloomington.
Robert has served as a part-time music director almost continuously since his freshmen year at Furman, serving churches in South Carolina, New York, Virginia, Kentucky, and Ohio. He has sung with a number of civic and semiprofessional choral groups, including 15 years with the Cincinnati Camerata, and is active as a composer and arranger; with numerous performances by local and regional orchestras, choral groups, college choirs, and of course church choirs—including his own. Robert's full-time job for the past 25 years has been in technical writing and project management. He is currently a test project manager with CGI in Lebanon, VA.
Robert and wife Susan moved to Bristol in 2008 after living 18 years in Cincinnati, OH. Hobbies include cooking, reading, composing, house projects, and catering to their cats' every whim.