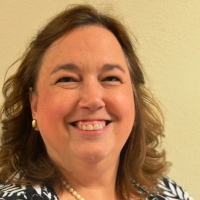 Ann Aichinger, Co-Pastor
cell: 828-446-8699
work: 276-669-3157
home: 276-285-3651
Email: ann.cpc@bvu.net
Ann is a child of Central. Her father, George Fitzgerald, was pastor here from her fifth grade through college.
Ann went to Agnes Scott College and then onto Princeton Seminary. She met her husband, Frank while in post graduate work at Columbia Theological Seminary in Decatur, GA. She served churches in Paducah, KY and Jefferson, SC before she was married, and then served together with her husband at Grace, Fort Myers, FL, Middletown, Media PA, and as organizing evangelist for New Vision Church, Conover, NC.   While serving at Central, Frank passed away, at which point Ann was asked to become the pastor of the church.
Ann and Frank have one son, and three grandchildren, and one on the way. They also have two cats.