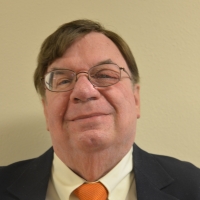 Frank Aichinger, Co-Pastor
cell: 828-446-8701
work: 276-669-3157
home: 276-285-3651
Email: frank.cpc@bvu.net
Frank grew up in suburban Chicago, and went to University of Virginia where he received a degree in Architecture and then to Princeton Theological Seminary. He served churches in the mountain of North Carolina, was an Associate Pastor in Roswell, GA and then pastor in Sumter, SC.
Ann and Frank met while in the post-graduate program from Columbia Theological Seminary. They married in October of 1993. In 1994, they moved to Fort Myers, FL. Frank was pastor of Grace Presbyterian Church, n 2003, they became Co-Pastors of Middletown Church in suburban Philadelphia. In 2008 they felt a call to start a new church development and were hired by the Presbytery of Western North Carolina to start a Presbyterian Church in Conover, NC. They have worked to build a multi-cultural congregation with a special outreach to the de-churched in the area. It is time for that congregation to thrive with only one pastor.
Frank and Ann came to Central as Interim Pastors. In November 2015, the congregation called them as installed Co-Pastors.